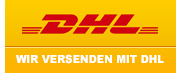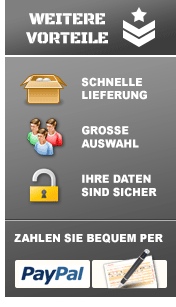 HELIKON ACU Shorts Polycotton Twill USMC Digital Woodland kurz Hose SP-ACK-PT-07
25,00 €
(Preis inkl. 19% MwSt. zzgl.
Versand
)
Externe Artikel-Nr:
72784590
Hersteller-TeileNr:
Nicht zutreffend
Neu.
New.
Material: 60% Baumwolle, 40% Polyester.
Größenhinweise auf dem Bild Nummer 4.

Size chart
on the
image
number
4.
Die
ACU
Shorts
sind
verkürzte Version
der
ACU
Hose,
für heiße
Wetterbedingungen
angepasst.
Produkt-Eigenschaften:
• Kabelbundverstellung
• Stärkung der
Sitz
• Zwei
Gesäßtaschen
vorne
• Zwei
Gesäßtaschen mit Knopf
Klappen
• Zwei
Oberschenkel
Cargotaschen mit
Klettverschluss
Klappen
mit Kordelzug
Retention
•
Knöpfen
Fliege




The ACU Shorts are shortened version of the ACU Pants, adapted for hot weather conditions.

Product Features:
• Cord waist adjustment
• Strengthen seat
• Two front hip pockets
• Two back pockets with button flaps
• Two thigh cargo pockets with Velcro flaps with drawstring retention
• Buttoned fly


Über eine
5***** Sterne Bewertung in alle Kategorie
würden wir uns sehr freuen.
Helikon-Tex company are a manufacturer of field uniforms, waterproof and windproof sets, fleece jackets, underwear and head gear.
In our offer you can also find backpacks, extra equipped belts,
pouches in MOLLE system and survival accessories.
Goods of Helikon-Tex are used by law enforcement and security personnel, police, army and special forces.
Helikon-Tex company has been established in 1983 in Polen.
Wenn Sie mit einem gekauften Artikel nicht zufrieden sind, setzen Sie sich mit uns in Verbindung.
Bevor Sie uns bewerten.
If you buy more than one item please wait for a calculation with the total cost, then combined shipping cost.
Wenn Sie mehr als ein Artikel kaufen, bitte warten Sie auf eine Rechnung mit dem Gesamtbetrag.
PLEASE FEEL FREE TO CHECK MY OTHER AUCTIONS



Foreign bidders are welcome!!!
Thank you for your shopping with us!!!
1 x Original ARMY Multicam Patch Velcro Abzeichen Tape.
für nur 16,95 €
(Preis inkl. 19% MwSt. zzgl. Versand)